Musical Books
Annie & Dr. Dolittle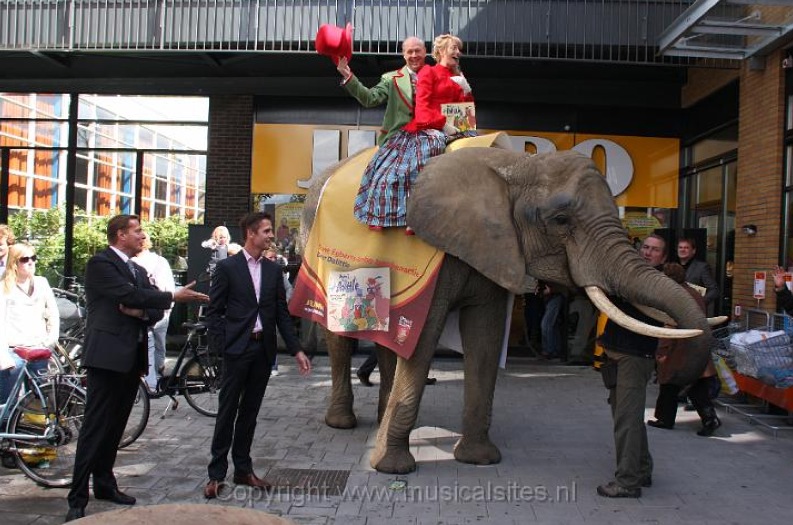 What is the best way to get children interested in and enthusiastic about the theatre? Blue in Green came up with a creative answer: 'First let them read the story of the play and then let them experience it in image, music, and performance live in the theatre!'. A golden idea that led to two musical comic books commissioned by Douwe Egberts. Jumbo Supermarkets cooperated, distributing more than 400,000 books in combination with a discount on a ticket to a musical.
Striking sales promotion from Douwe Egberts
Musicals have been hot for years. Rightly so! This art form has everything that makes theatre fascinating and fun. The Netherlands has seen great fame and success with musicals in the last three decades. Blue in Green responded with the development and production of a striking sales promotion for Douwe Egberts and V&V Entertainment: musical books for the musicals Annie and Dr. Dolittle.
More than 400,000 musical books in comic-book style
Blue in Green produced the musical books in a striking style: as comics! Robert van der Kroft, the cartoonist responsible for Sjors and Sjimmie, among others, illustrated the stories about Annie and Dr. Dolittle, written by Lydia Rood and Gerard van Midden. Total print run: more than 400,000 books!
An elephant in the Jumbo
Leading actor Edwin Rutten presented the first copy of the musical comic book Dr. Dolittle. Blue in Green arranged for a real live elephant and Edwin Rutten drove into the Jumbo Supermarket just like Dr. Dolittle. That attracted unprecedented press and media attention!