Sesame Street Books
Authors: Tooske Ragas, Renate Verbaan, Kim-Lian van der Meij and Claudia de Breij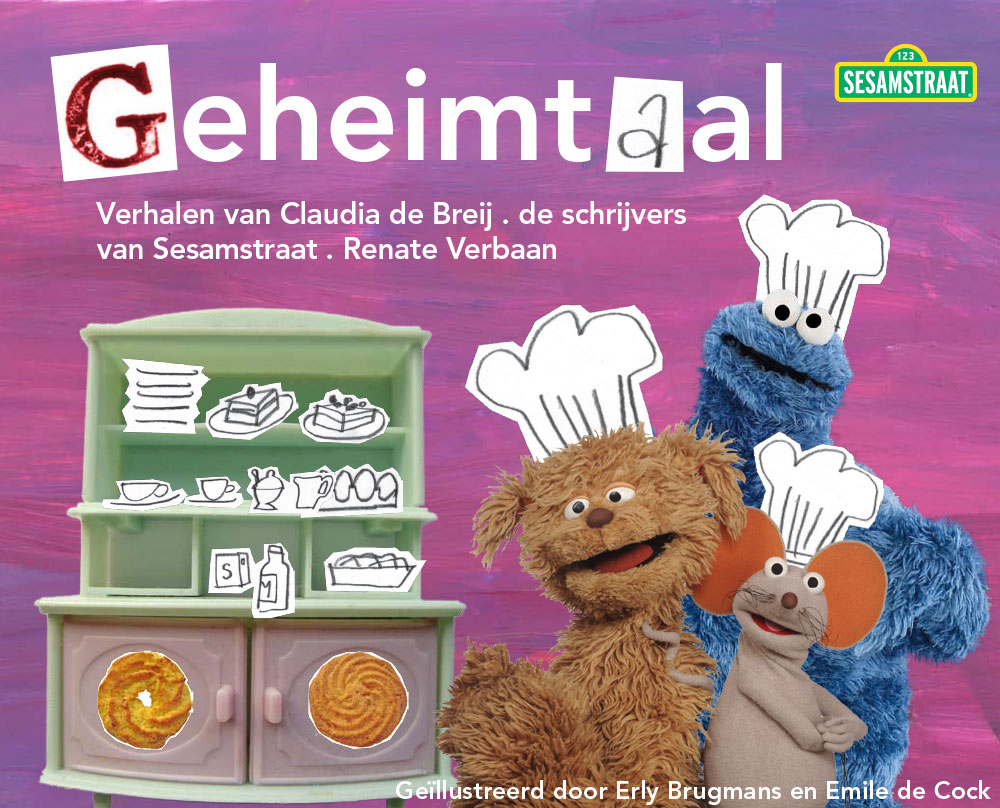 300,000 books in two-part series! Blue in Green worked together with Super Unie and Douwe Egberts to bring together this unique translation of the Dutch TV programme, Sesame Street, into Sesame Street Books. The characteristic educational nature of Sesame Street was successfully maintained thanks to the wonderful stories written by Tooske Ragas, Renate Verbaan, Kim-Lian van der Meij en Claudia de Breij.
Douwe Egberts and Sesame Street
Sesame Street has been a worldwide hit for decades. Douwe Egberts was happy to link its name to the series. Blue in Green arranged for authors Tooske Ragas, Renate Verbaan, Claudia de Breij and Kim-Lian van der Meij to work on a two-part series of Sesame Street books. Each writer wrote a short story with the residents of Sesame Street taking the leading role. Pino, Ienie Minie, Tommie, the Cookie Monster …. they all appeared in the books, which also included some of the infectious Sesame Street songs and rhymes to capture the hearts of all children who received them.
Unique Sesame Street Style
Erly Brugmans, responsible for the sets of the Dutch Sesame Street series, designed the unique style for the two books. She did this together with graphic designer Emile de Cock. The result was a beautiful series of two books which preserved the atmosphere and educational character of the successful TV programmes.
Press launch in Amsterdam's main public library (the OBA)
The OBA was the perfect location for the book launch. More than ten camera crews and an important selection from the Dutch writing press enthusiastically reported on this unique Sesame Street project. The event was extensively covered on the front page of the popular De Telegraaf newspaper.