Sinterklaas Books Belgium
150.000 books at all Carrefour shops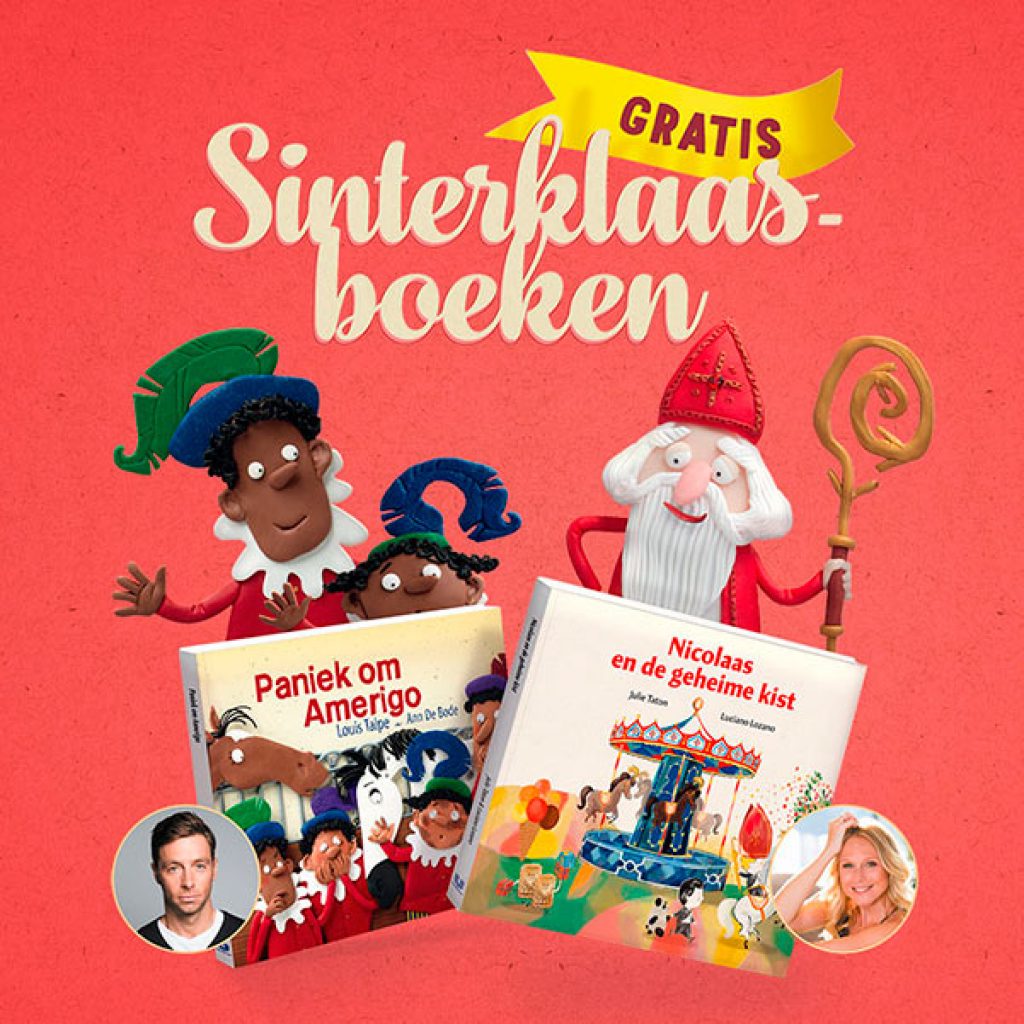 The incredible success of the Dutch Sinterklaas picture books inspired Blue in Green to introduce the concept in Belgium in 2017. On behalf of Unilever, Belgium Blue in Green developed and produced two exclusively written Sinterklaas books. The authors were TV presenter Julie Taton and actor Louis Talpe. The books were available in Flemish, French and as a bilingual publication in all Carrefour shops throughout Belgium.
This successful introduction has been followed up in 2018 so that a new tradition is being established in Belgium. The authors of this second edition were pop artists Alice on the Roof (Alice Dutoit) and Charlotte Leysen, actress and 'wrapster' for Ketnet. Their surprising books were illustrated by the Swedish illustrator Gustav Dejert and the French artist Dankerleroux. The books, once again, flew off the shelves in the Carrefour stores in no time at all.
A free book for all schools throughout Belgium
As in 2017, all schools in Belgium could pick up a free copy of the book at their local Carrefour store. There was a fantastic response to the offer with 65% of all schools collecting their free book.

Free teaching materials
On www.sinterklaasboeken.be schools could download free letter games for different age groups to help teach children how to read and write in a playful manner. The letter games are based on themes and illustrations from the Sinterklaas books and are consistent with the intrinsic motivation of children during the Sinterklaas period. 25% of schools used this interactive teaching material during the Sinterklaas period.
'I used the letter games from the Sinterklaas picture books again this year. My pupils were really enthusiastic. Hoping to do it again next year!'
'It was great to be able to show the picture book in large, on the digital board in the class. Ideal for teaching my pupils reading and writing in a playful way!'