Sinterklaas Picture Books
A promotion for Unilever and JUMBO Supermarkets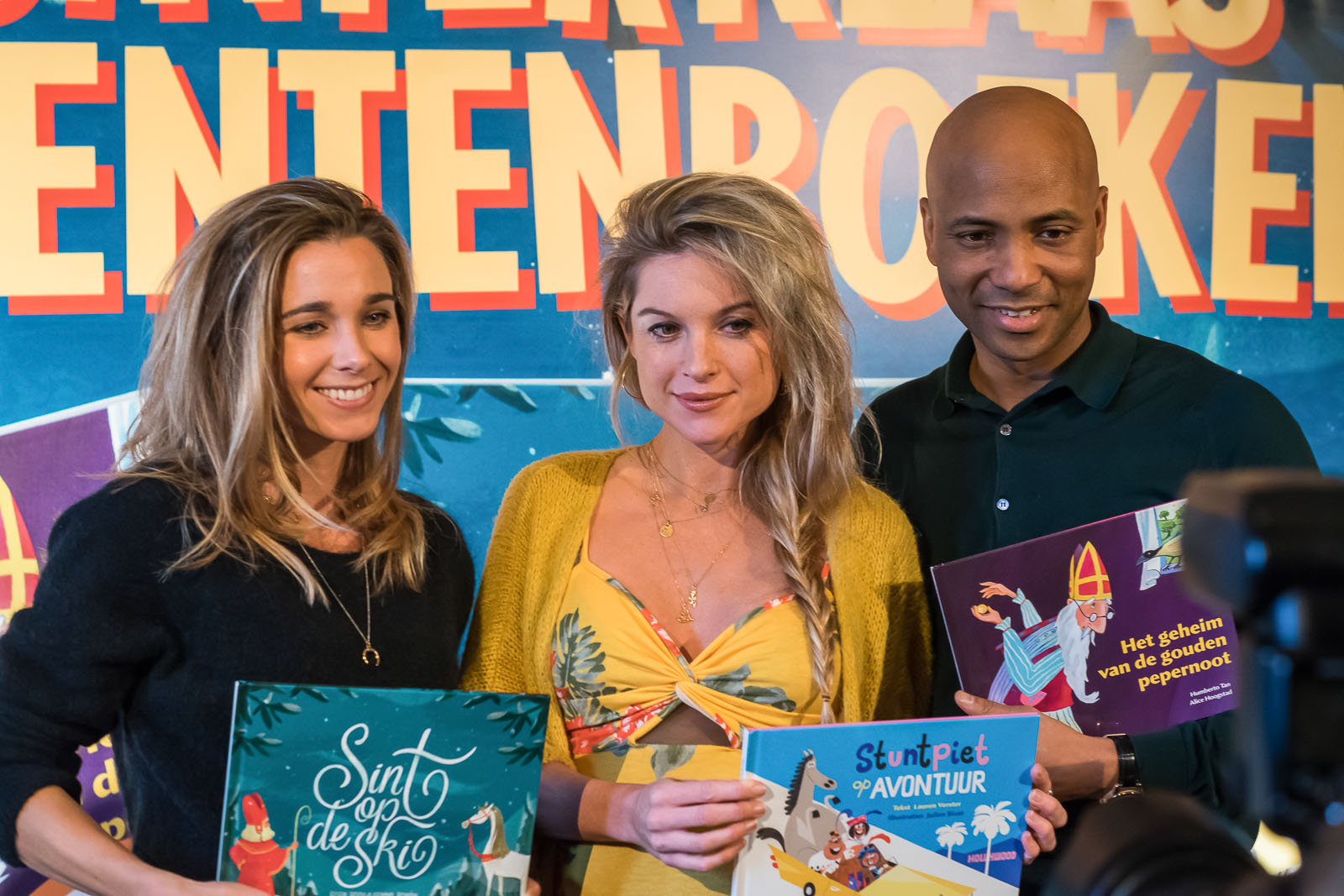 The Sinterklaas Picture Books promotion is the longest running sales promotion in the Netherlands. 2018 will be the fifteenth year for this unprecedented popular promotion. On behalf of Unilever, Blue in Green produces 400,000 books every year, distributed by Jumbo Supermarkets. The media attention generated equates to € 450,000 of free publicity. A total of no less than 7.5 million books have been distributed as part of the promotion!
42 Sinterklaas Picture Books … and still counting
Since 2004, Blue in Green has produced 42 Sinterklaas Picture Books. New stories are written each year by our very best children's book writers and well known Dutch celebrities. From Carry Slee, Paul van Loon and Jan Terlouw to Katja Schuurman, André Kuipers, and Princess Laurentien van Oranje. And each year the stories are illustrated by international award-winning illustrators. 
The longest running sales promotion in the Netherlands
For the first ten years we worked with C1000 supermarkets and from 2014 with JUMBO Supermarkets. They distribute 400,000 books annualy, free of charge to purchasers of Unilever products. The books are presented in a central location in special display units in the stores.
Free teaching materials for all primary schools
All 6700 primary schools can pick up a free book each year at a JUMBO supermarket. And they are given free access to a website with letter games to accompany the books. These games, in the form of ready-to-download worksheets, respond to the intrinsic motivation of the children. During the Sinterklaas period there is only one thing that interests Dutch children and that is Sinterklaas! This educational project makes use of this and channels the interest and excitement of the children into learning to read and write in a playful manner.
Press conference with national media attention
Blue in Green also organises the press conference where the books are presented each year. The authors and illustrators are put in the spotlight. More than ten camera crews and twenty photographers jostle to gain the best shot or the most successful interview. This annual media circus of the national press attracts vloggers and bloggers and results in same day coverage on TV, the internet and in several major national newspapers.